| | |
| --- | --- |
| Posted on April 6, 2019 at 6:35 PM | |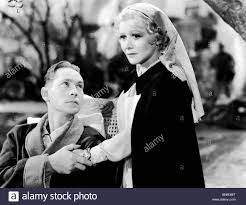 Most of the reviewers agree that there's a reason why most of us never heard of and never saw this movie.  It's just not the best even though it's directed by W. S. Van Dyke and starrs Spencer Tacey and Francot Tone and Gladys George. 
It should be an interesting script - WWI buddies (Tracey and Tone) fall for the same nurse.  She decides to marry Tone when she thinks Tracey's dead.  Tracey returns, but steps aside.  Disaster ensues. But, it's not the predictable disaster of two people deciding to marry because of wartime tragedy.  The tragedy comes from Tone going back to the states and, unable to get a good job, turns to using the gun that the government taught him how to handle being a raceteer.  It's an interesting 1937 anti-war film, but unfortunately, the script glosses over most of the anti-war message in order to superficially explore the relationships between the three.  So, neither sub-plot is really successful.
Categories: None